Truck and trailer repairs

24 / 7

emergency ,mobile repair in Great Toronto Area' we have dealer capabilities OEM diagnostics forced regeneration emission related issues etc etc

Freightliner Blue Bird Peterbilt Kenworth International Mack Sterling Volvo Western Star Isuzu Mitsubishi Fuso Hino Sprinter (All Models) Dodge (2500 & Up) Ford (Covers diesel F250-F750) GMC (C, T, & W Series) UD (Nissan Diesel) CAT on-highway engines Cummins on-highway engines Detroit on-highway engines PACCAR engines All ABS systems All Transmission systems
Volvo , Kenworth, Peterbilt, Freightliner, Mack, Ford, Westernstar, (Roman Diesel, Raba) RV `S , Utility , Great Dane , Stoughton , Termo King ,Carrier ,Boydstun , Cottrell , Miller , Wally Moe , Sun Valley , Delavan , Gates ,Parker , Sin-flex plastic and rubber hydraulic hoses ,electrical, mechanical and welding on the spot repair , Parts.

You can find us at 1071 North Service Rd. E Oakville ON , L6H 1A6 By appointment only call before you come


We are reliable professionals with over 25 years of work experience on truck and trailer over the road mobile service repair . We listen to our customers and work with them to address their needs through innovative solutions.
We accept major credit cards and interac payments.
We believe in work well done with dedication and satisfaction guaranteed we do it right first time ,minimize your breakdown and maximize your road time be able to roll your rig and produce decent revenue for your business. If we believe we can`t do it right will not do it at all.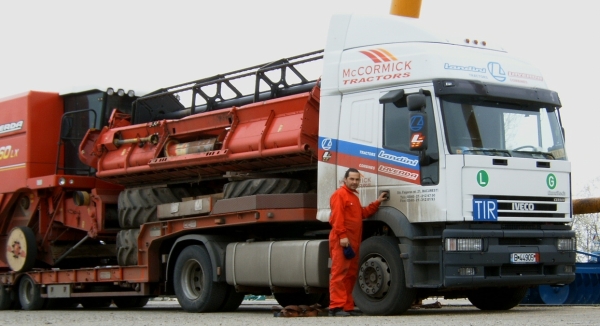 Get back on the road quickly
Services
You name it and we can provide it. With an experienced staff working around the clock, you can be sure we will get the job done and get it done right.
We offer on call side road repairs for truck & trailer in Toronto area , also medium trucks ,electrical repairs, jump starts(starters alternators), Computer Diagnose (J1708 HD, J1939 HD and Ind.,OBD-II) for CAT,CUMMINS , DETROIT , VOLVO ,INTERNATIONAL , HINO , NISSAN , FORD 6.0 L , ALLISON , MERITOR , WABCO , EATON , welding , custom fabrication , threads repairs , aluminum welding and repairs, custom lighting, HID kits , LED lights, Hydraulic systems, hoses and fittings also we can help you with your personal vehicles repairs.
Just call us @ 416-389-6007 from 09:00 to 18:00 regular business hours or after hours @ 416-259-4041.Serving Great Toronto Area.
We take pride in our job and we are dedicated to our customer satisfaction we want you to be successful in your business and minimize your broke down time let you spin the wheels and produce revenue so everybody make a decent living for our family.
We also drove for a living before and we know the live OTR with the satisfaction or frustration with very little time for personal live and family with the fuel surcharge calculated or paid once a month when the fuel fluctuate every week even twice a week ,with the brokers that don't care that you are at 100 mile or less from home and you have to overnight at the border because "no proper documents" or with dispatchers that they think are the crème de la crème in reality they have no clue what is the live in the truck OTR and you are forced to deadhead empty miles with no pay or pay for nothing just to get a load that will bring you close to home or to be able to make the payment on the truck , with " 25 years on the job" Journeyman that they rob you with no guns when your truck is broke in the middle of nowhere and you have no alternative to those clueless and unscrupulous guys.
Will cost you close to nothing to give us a call at least you can gain a friend and ask for advice when you think something is not right with your truck or with the repairs made .
OTR BREAKDOWN

gets the job done!
SERVING GTA AND REGIONAL You can find us at 1071 North Service Rd. E Oakville ON , L6H 1A6 By appointment only call before you come
BUSINES HOURS : 416-389-6007
AFTER HOURS : 416-259-4041